Hampshire Flora Group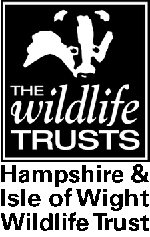 The Hampshire Flora Group is one of several species groups run and funded by the Hampshire and Isle of Wight Wildlife Trust to promote learning, monitoring, conservation and enjoyment of our county's wildlife.
Membership is free to all members of the Trust on request. Guests are also welcome at meetings but have no voting rights at the AGM, and members have priority for places at courses and meetings with limited numbers.
The BSBI recorders collaborate with the Hampshire Flora Group for most of their activities. Past and current issues of Flora News can be downloaded from this site (see the Documents menu). Also available are workshop notes and a variety of articles on plant ID.
Activities
Workshops on plant identification and a range of botanical and recording tools and techniques.
Field meetings for all levels of knowledge and experience.
A social meeting each winter, and occasional talks on botanical subjects.
Flora News, published free twice yearly with details of planned and recent meetings, wide-ranging articles on plants and plant ecology, and plant records for the county.